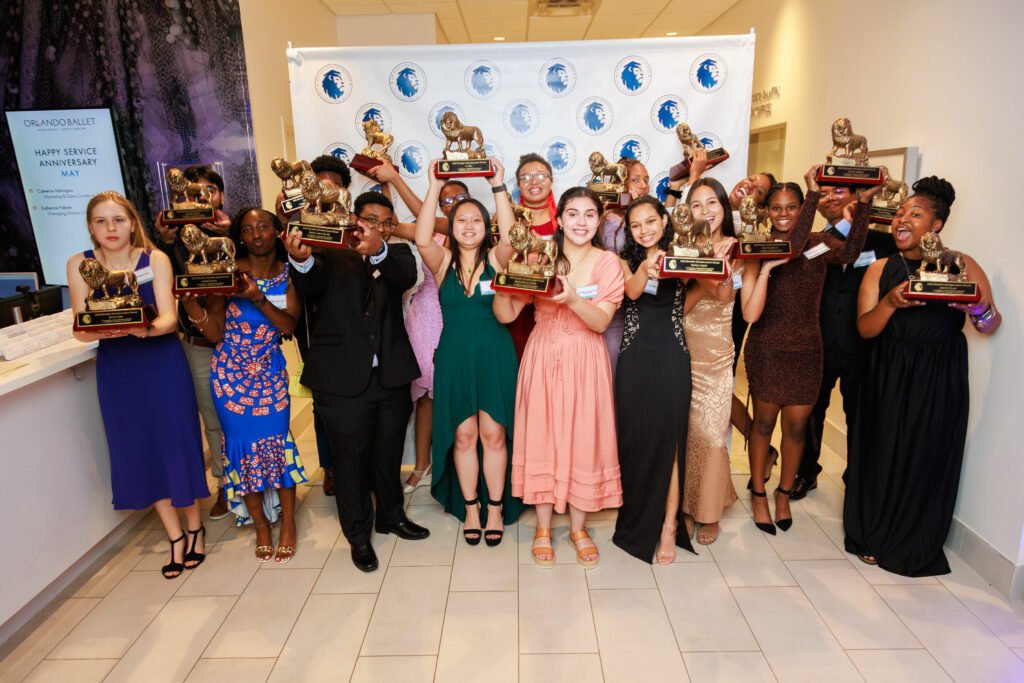 We recently held one of our most joyous events of the year – the 2022 Award Celebration! This event brings together everyone in the Elevation Scholars program, from students and family to volunteers and staff, to recognize and celebrate the accomplishment of our Scholars' dreams.
The Scholars we honored during the ceremony are made up of recent college graduates, graduating seniors transitioning to college, and our newest class nine cohort.
Michael Aitchenson, a board member, welcomed everyone with a prayer and celebratory message, emphasizing that we also came together to "celebrate the investment our students have made in themselves."
It's always a momentous occasion and we wanted to share a few highlights of this year's ceremony:
12 Scholars graduated from various universities, including Duke University, Florida State University, and the University of Florida.
17 high seniors are getting ready to depart for college, including our first Scholar to be admitted into Princeton.
18 new students welcomed into our program with our Class 9 Cohort.
Our founder, Chris King, closed the event with an inspirational message, "Greatness is made and defined not by who serves us, but who we serve. You've been selected because you're showing that you came to that understanding very early. We'll be praying for you, rooting for you, and cheering for you."
If you'd like to enjoy the event in its entirety, you can watch it here. Join us in congratulating our incredible high school and college Scholars!