Gialin Tran is a business administration and management major at Wake Forest University. She shared her experience as a summer intern at Foundry Commercial.

"It was a genuine honor to have the opportunity to work with the Foundry Commercial team. I was able to work with the Chuch World, Office, and Industrial departments. I assisted in the back-end work of major projects that were presented to clients during my internship. During this internship, I had the opportunity to build a relationship with many people in the marketing, development, and investment department as well as the CEO of the company.

I would like to extend my sincere gratitude to Zane Henderson, Jess Henderson, Carlin Beekman, and Alison Wittner for being such a supportive and welcoming supervisor. Under their guidance, I was able to learn more about the commercial real estate industry as well as gain technical skills like Excel and PowerBI. It was incredibly rewarding to see my work in action when they presented it to their clients.

I am extremely grateful for the community and culture of the office, making this internship one to remember and enriching my experience. I am excited to carry this knowledge and experience into my future endeavors."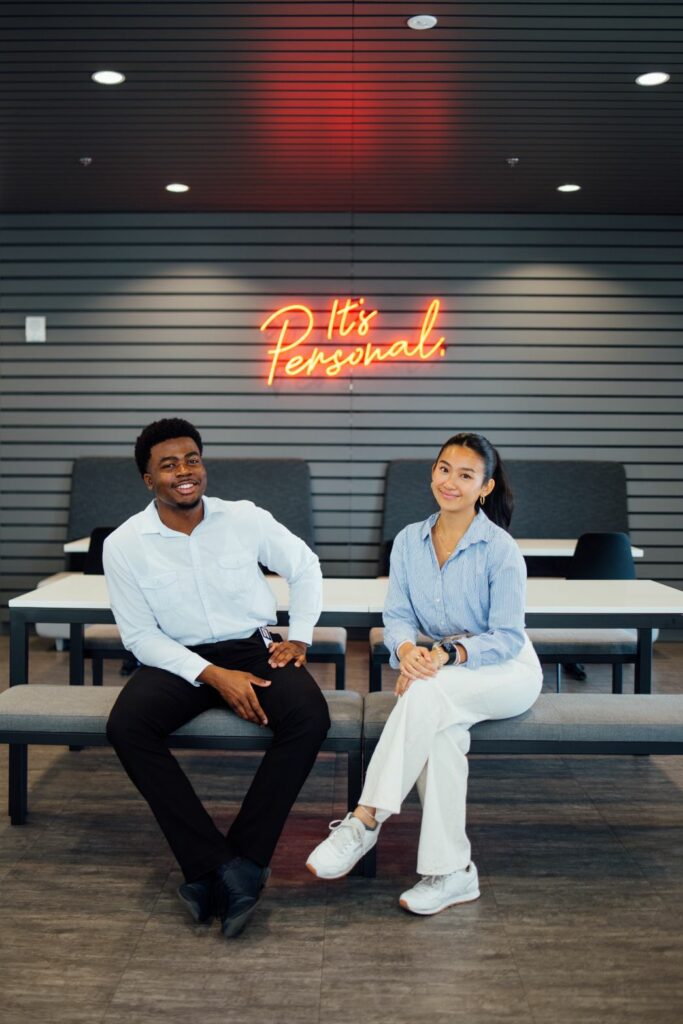 Vanessa Julien is a finance and professional sales major at Florida State University. She shared her experience as a summer intern at AndCo.
"As I reflect on my internship this summer, I would like to take a moment to express my sincere gratitude for the incredible experiences I've had during my time here at AndCo. These last eight weeks have been truly transformative. I am deeply appreciative of the chance to contribute to meaningful projects and collaborate with such a dedicated and talented team.
To the Elevation Scholars Program, your unwavering belief in education and opportunity has been the driving force behind this incredible experience. Your support has not only provided me with the means to pursue my aspirations but has also ignited a sense of purpose that will continue to guide my journey.
To the AndCo Consulting family, thank you for opening your doors and welcoming me into your community with warmth and encouragement. The knowledge and skills I've gained during this internship are invaluable, and the connections I've made with each of you have left a lasting mark on my professional growth."

This summer has been a true blessing, and I am excited to carry forward the connections forged as I embark on the next phase of my journey."